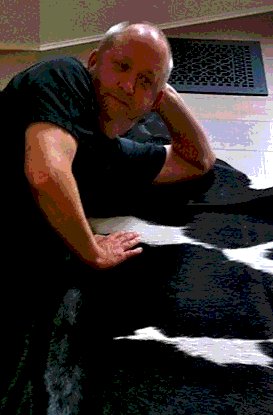 Steve Lowther - Vancouver, Canada 2016
(Photo by Michele Empey)
Steve Lowther has been composing electronic music since before the initial appearance of computer-based M.I.D.I workstations back in the early 1980's. A big fan of Pulp Science Fiction novels of the 50's and 60's, much of Steve's soundtrack compositions are often spaced-out and wacky. Steve's fun-loving, tongue-in-cheek and often experimental approach to composing can be gleaned from peculiar track titles like "Planet of The Orange Beast" and "Citadel of the Green Death". You may hear the influence of electronic music pioneers like Tangerine Dream and Kraftwerk, or more recent original electronic artists like Aphex Twin or Stereolab. Steve Lowther lives in beautiful Vancouver, British Columbia, Canada.